Temporary Fence Rental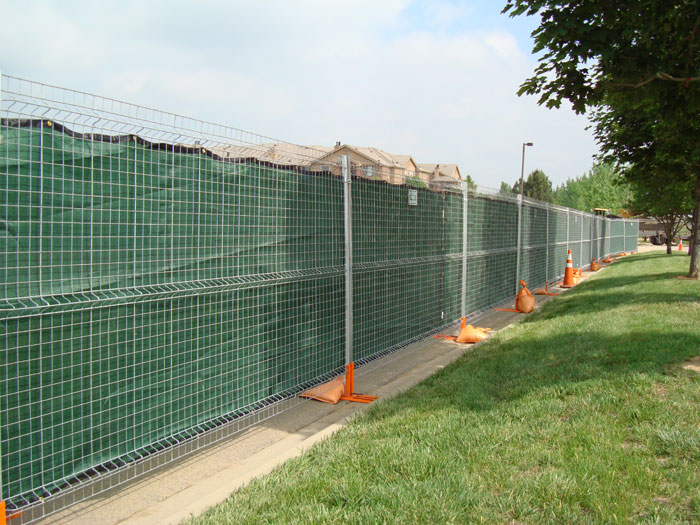 Installing a fence is a practical method to protect the property or real estate from undesirable intruders as well as to prevent property-related injuries and crimes. While securing the property with a fence is usually a smart action, it can be costly, depending on the type and size of the fence you need. Moreover, you need to pay the expense of fence installation. Even in case, you save some money by DIYing the installation, you will still have to invest a noteworthy amount of time, materials, and labor to secure the property.
Such a huge investment makes sense in case you need a permanent or at least a semi-permanent fence, but more than a few properties need fencing throughout construction projects only or special events like a fence for crowd control. When you count on the expense and time of installation & removal, buying temporary fencing does not always offer great value.
Thus, for property owners looking for a cost-effective resolution, having a temporary fencing rental can save money and also hassle. There are several rental services in Denver, CO that deliver high-quality barricade rental, portable fencing, portable restrooms, etc. They also offer reliable delivery, installation, removal, and pick-up within reasonable pricing.
The qualified technicians of the rental company can deliver and assemble the fence quickly, making the project an affordable and efficient way to control crowds throughout events and section off zones while construction is going on. Let's now know in detail about different types of temporary fence rentals in Denver.
Types of Temporary Fence Rentals in Denver
Irrespective of your location, you have got a diverse choice of special event temporary fencing and also construction fence rentals in Denver to choose from. Here are the different types of temporary fence rentals…
Temporary Fence Panels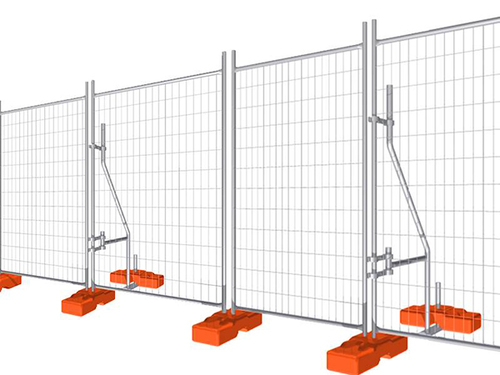 These are an ideal solution for controlling crowds or even sectioning off places and are the most flexible and fastest solution to Denver's temporary fence rental requirements. You can easily install and remove them—typically with panels butted up to each other and weighed down using sandbags.
Temporary Barricades Rental
These are ideal for controlling pedestrian and also vehicular traffic, as well as for restricting your liability from trespassers or civilians who walk into your job site or event. These are moderately lightweight, thus, you can quickly install and handle unique placement designs.
Temporary Chain Link Fence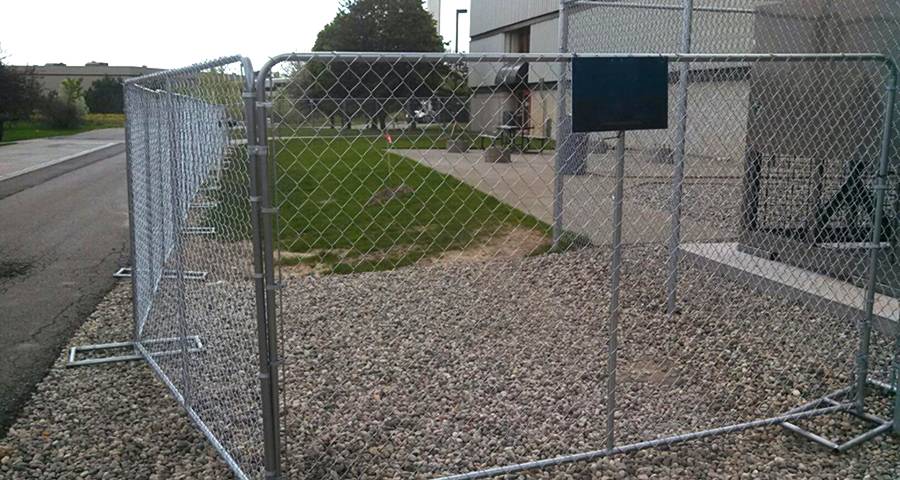 These fences offer you the ultimate fortification as soon as you invite a Denver temporary fence rental company. They are hand-driven around 2′ into the ground as well as can be installed in asphalt, soil, concrete, and sand for extra stability.
Temporary Privacy Fence Rental

Temporary Privacy Fence is also known as construction fence rental. It will improve your Denver construction fence rental by supplying a professional appearance and neutral background for your job location. They will also protect valuable construction tools, equipment, and also raw material from potential trespassers or thieves. And ultimately, a temporary privacy fence rental will lower noise if used with windscreen—perfectly describing how a Denver construction fence rental service can save you from bothering your neighbors.
Benefits of Temporary Fence Rental in Denver
Temporary fencing rentals offer security and also access control for any construction sites, landscaping projects, remodeling projects, temporary walkways, events, and so many more. A temporary fencing rental can even serve as privacy fencing as soon as required for short-term assignments. In case you need a temporary fence rental for any of your Denver projects, there are several options available for that. Please take a look at some of the common benefits of using a temporary fence rental in the Denver area.
Security
It is inconceivable to pack all of your expensive construction equipment up at the end of the day regularly. Unfortunately, you will have to leave several types of equipment on your job site until the project is finished.
Temporary fencing rental helps form a barrier that allows the outsider to know they are not welcome, whereas also protecting your valuable tools from unwanted attention and prying eyes.
Safety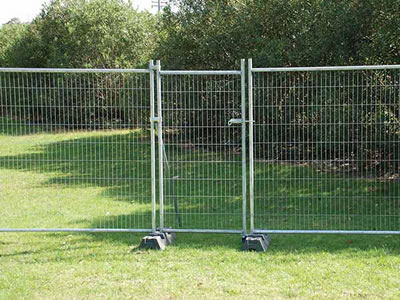 Job sites are risky places filled with heavy materials and machinery. Construction employees are qualified workers that understand how to operate heavy machinery safely and work in a chaotic environment sometimes.
Temporary construction fencing rental helps you keep the public out of danger and lets a construction task go ahead without the danger of a community member walking into a risky environment.
Simple To Install and Remove
As the name suggests, these are temporary. Thus, these fences are easy to install and remove as per your requirement. Either you can install the rental temporary fence all by yourself or you can seek help from the temporary fence rental company.
In case you can't install the temporary fence by yourself then give your temporary fence rental company a call and they will take care of the rest.
Access Control
These fences are also perfect for concerts or other events where you need to control access. You already understand that intolerant fans can invite a great danger to the sensation of an event. These temporary fences will allow you to control the crowd, or we can say that they'll give you an order to work peacefully. And the good news is that these fences are easily manageable.
The temporary fences are so effortless to form that it's possible to start performing with great safety within just a few minutes. This boosts work efficiency as well as decreases demolished time.
In case you want to control everything during your concert then you better take a temporary fence rental. These fence rentals are excellent for enormous events.
Cost-Effective Way
It is costly to build a permanent fence near a job site. Unless the fence is a vital part of your entire project's design, a permanent fence that you will have to take down at the end is a complete waste of your valuable resources and time.
Renting a temporary fence is a cost-effective method to encircle your construction job area until you complete the task while making sure that your whole team has ample space to perform at all times.
A permanent fence is not stable, but these are easy to install & remove as well as these fences permit a flexible work atmosphere in an industry where modifications of plans can occur at any time.
BOTTOM LINE
There're numerous benefits of renting temporary fencing. A temporary fencing rental serves a wide range of goals in your outdoor actions. You may even use a temporary fencing rental in Denver as soon as you're having some home development project or construction of your new home is going on. These temporary fences can keep viewers away and stop intruders from bursting into your property.
Temporary fencing rental in Denver can stop thieves from stealing your building resources and annoying guests from damaging your property. In case your property has been devastated by a natural calamity, a temporary fencing rental in Denver assists you to section places of your property that'll need in-depth rehabilitation as well as restoration.
In case your pool has no boundaries, you can have a temporary fencing rental in Denver to protect your kids and pet from drowning. You can even use temporary fencing in your decks and patios. It's not recommended to buy temporary fences. In case you need temporary fencing in Denver for your property, rent from Aspen Fence Company for your next project.